As it is said the FIRST TIME is never the best. This was once again a testified fact prior to the commencement of the eighties ( exactly March 24, 1980) when Drishty came into existence. The entire Saurashtra region was covered with deepened darkness in advertising and the profession had not produced lasting effects in terms of its acceptance. Not had it achieved the name and the fame as it has today.
Drishty Consultants had started with only 200 square feet office but with a burning desire to explore the opportunity by offering innovative concept, in an ad. field.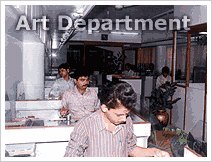 Mr.Girdharbhai Ghadia, the pioneer for creative designing concepts in Saurashtra-Gujarat region, had established the 'Drishty Consultants' in 1980 but it had not been given reasonable consideration, but he is the person of vision, committed to his goal.
In 1980, the entire Saurashtra region was covered with deepened darkness in ad & the profession had not produced lasting effects in terms of its acceptance, at that difficult time, he explored the opportunity in advertising field by accepting new concepts. By passing of established as the corporate house itself by having a well-furnished office, state-of-the-art technology, talented & an elite group of artists & administrative staff.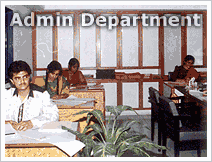 Drishty Consultants achieved the series of success by introducing a different range of ideas for different stages for e.g. layout, color scheme, illustration, line work, photography, effective copyrighting in context to product & service offered, spray work, stationary design with the co-operation of its talented, skilled & experienced team.
Where creativity is another name of Drishty Consultants, it offered the wide range of font style which easily read in reduced size also, which were accepted throughout Gujarat media sector. It also develope different types of the fount style such as bold style & likes in wedding cards, invitation cards & slogans etc. All the new font styles developed by Drishty Consultants attracted the attention of many big media houses & published them as book copy & it sets a new milestone in the press, designing & painting field.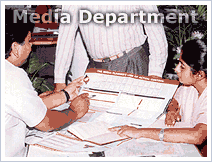 Drishty Consultants has also been awarded by our late former Honorable Prime Minister Shri Morarji Desai for setting new standards in media by successfully implementing innovative idea & challenging concepts.
By passing of time, Drishty Consultants played a crucial role in advertisements of big corporate houses in Gujarat region & it resulted in the membership of INS (Indian Newspaper Society)- Delhi in 1987 Member of A.B.C. (Audit Bureau of Circulation) – Mumbai in 1994.
With changing of time, Drishty consultants established itself as Drishty Communications Pvt. Ltd. in 1991, with the spirit of high-efficiency & qualified team work.
In 1991, in the era of technology, DCPL also accept prevailing marketing norms by including in-built technology, photographic equipment, well-furnished business house & improvement in overall strategic planning & ahead towards success.
In 1996, DCPL had designed & printed 'Rajkot Engineering Association Directory-1996'& arranging grand get-to- gather function at its releasing.
In 2000, Mr. Girdharbhai sets a new path to explores more opportunities by sifting to the U.S.A. for business development & in absence of Mr. Girdharbhai, Mr. Girishbhai, M.D. of DCPL is easily & successfully managing all responsibilities.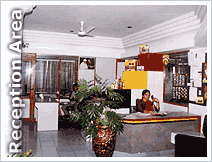 Today, DCPL enjoys the leading position in ad.field by maintaining its reputed client through offering best. DCPL has also provided the platform to almost all the persons of any post & work efficiency in their very initial stage, particularly in this field. Today DCPL feel proud for this successfully managing own business in the same field & in this sense, DCPL should be called as 'Mother Institution' of ad. agency run in Saurashtra region.